Regular price
$48.99 USD
Sale price
$27.99 USD
Unit price
per
Sale
Sold out
Hurry up! Only 3 left in stock
Deep Cleaning, Removing Blackheads, Shrinking Pores
Nose mask for deep cleaning, blackhead & acne removal, and pores shrinking. With the enhanced formula, it helps anti-drying, moisturize, and refresh your skin with better looks and more elasticity and radiant.
Special Offer: Buy 2 and Save 15% Off!
It replenishes skin moisture, and improves dry and coarse skin, resulting in a smooth skin effect. It only removes blackheads without causing damage to your skin, for better anti-bacterial and inflammation effects.
The product may initially have a fairly dense consistency which changes its form to a cream liquid under the influence of heat. It is filled to the brim with aloe extract, hyaluronic acid, charcoal, and purslane oil. It deeply cleanses the skin, removes blackheads and blackheads, and also helps fight acne as well as narrows the pores. The mask is placed in a convenient jar. The set also includes nose patches.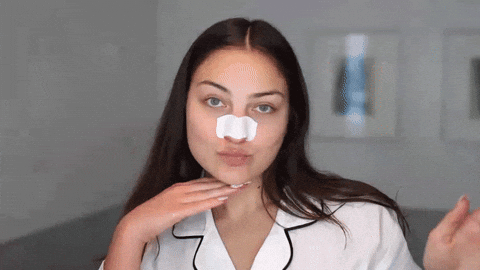 The recommended method to use Lanbena:
 Apply the thin layer on the nose (You will receive 60 pcs)

 Cover the paper

 Wait for 5-10 minutes(dry out), and peel it off.
Pore Treatment Serum
You're one step closer to having skin that is as clear as glass thanks to this pore-minimizing serum. It is formulated with a nourishing combination of witch hazel and centella asiatica, and it has astringent and anti-inflammatory characteristics that clear pores and reduce inflammation. Green tea, which is rich in antioxidants that counteract the effects of aging and damage, is also included.
It purifies clogged skin and reduces the appearance of big pores on oily skin types. When used in conjunction with your washing or exfoliating procedure, this serum performs best. It not only hydrates and shields skin, but it also offers a deeper cleansing against clogged pores.
Frequently Asked Questions: 
How long can I use it? - It depends on the amount of each use. If it's used once a week, it can be used for 2-3 months.
How often should I use it? - It is recommended to use it once a week. If there are more blackheads, it is recommended once every 3-4 days.
Can Men and Women use it? - There is no limit to this, men and women can use it.
Does the product really work? - The feedback on this product has always been excellent. It is the nemesis of acne blackheads. It can completely fix stubborn blackheads, whiteheads, and oil particles and quickly shrink invisible pores.
View full details