Regular price
$39.99 USD
Sale price
$19.99 USD
Unit price
per
Sale
Sold out
Hurry up! Only 3 left in stock
PROFESSIONAL ACCURATE ACNE TREATMENT TOOLS:
To solve most of your skin problems, including: acne, blackheads, whiteheads, pimples and pimples.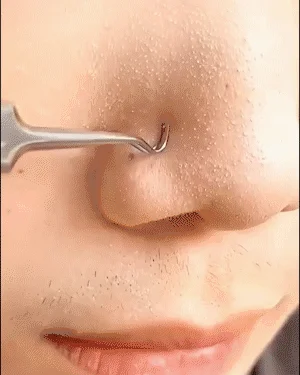 👃BLACKHEAD REMOVER TOOLS:
You will receive 3 pieces of blackhead remover tweezers in this package, they are oblique Tweezers,straight Tweezers ,curved Tweezers, easy to meet your multiple cleaning needs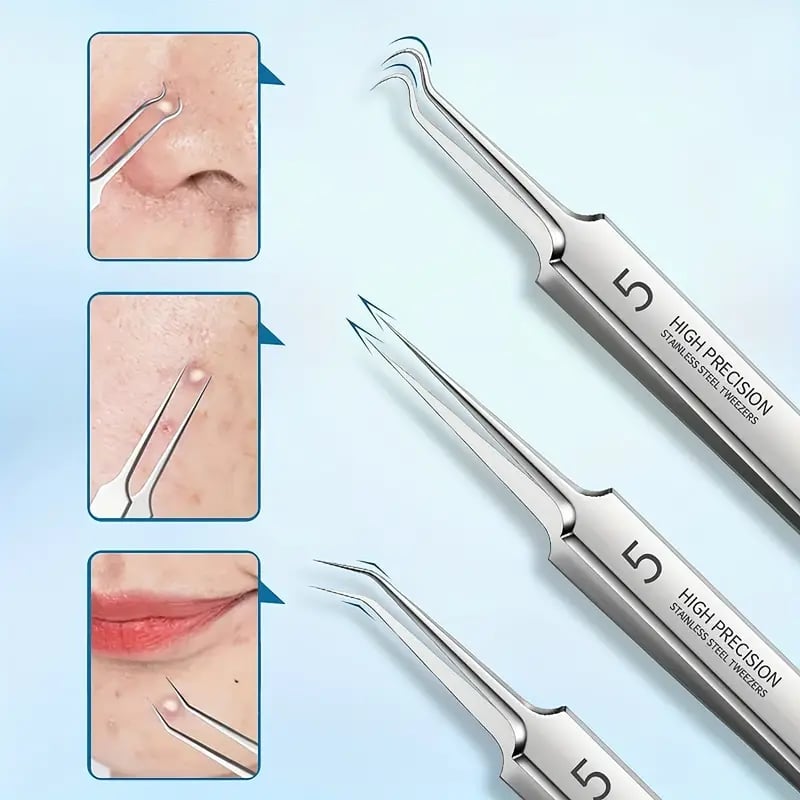 👃ULTRA PRECISION TWEEZERS:
The tip is precisely closed, the bite is tight, the 0.01mm chuck is only 0.5 times thinner than the hair penetrate into pores, easily pull out blackheads, challenge finer acne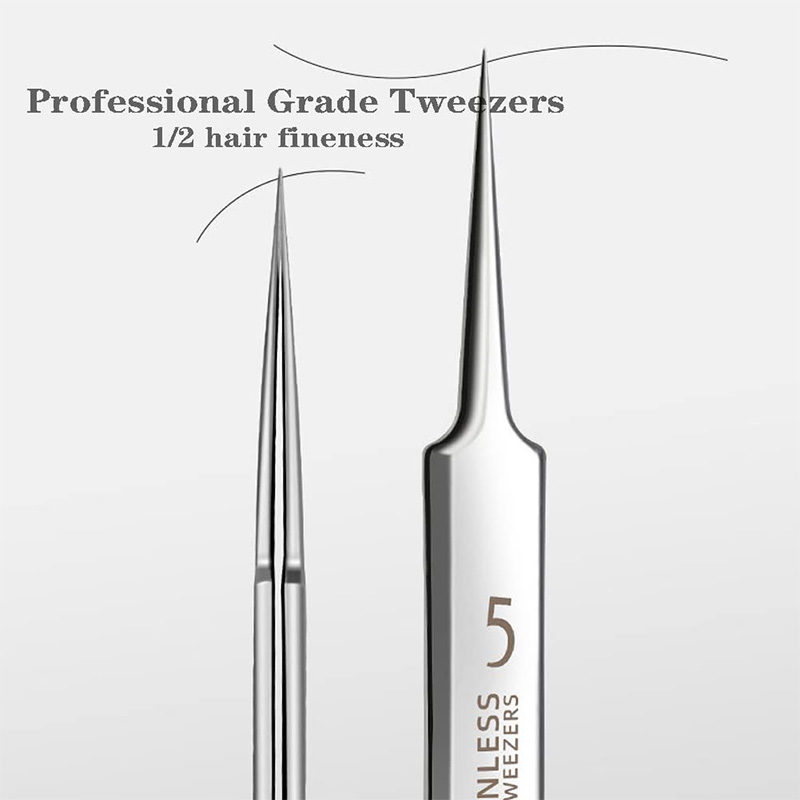 👃DURABLE AND RELIABLE:
These blemish extractor tools are made of high quality stainless steel material, which is long-lasting and durable, won't be deformed easily, can be applied multiple times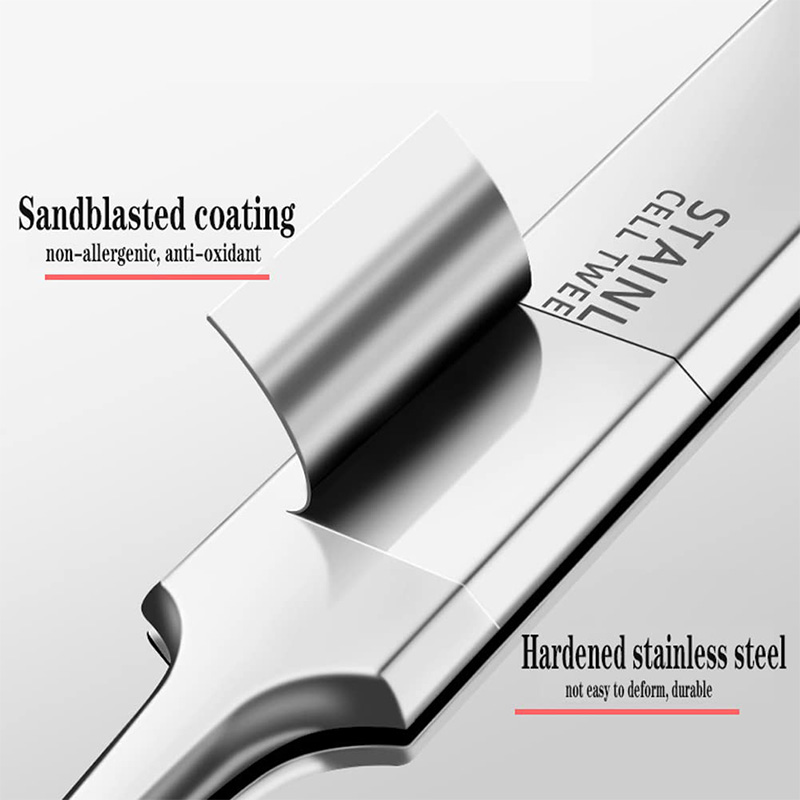 👃THREE STYLES BLACKHEAD REMOVAL TOOL:
125 ° elbow design, 0.01mm chuck, 45 ° inclined head design, which can easily remove stubborn acne, acne, blackhead, white head, and fat particles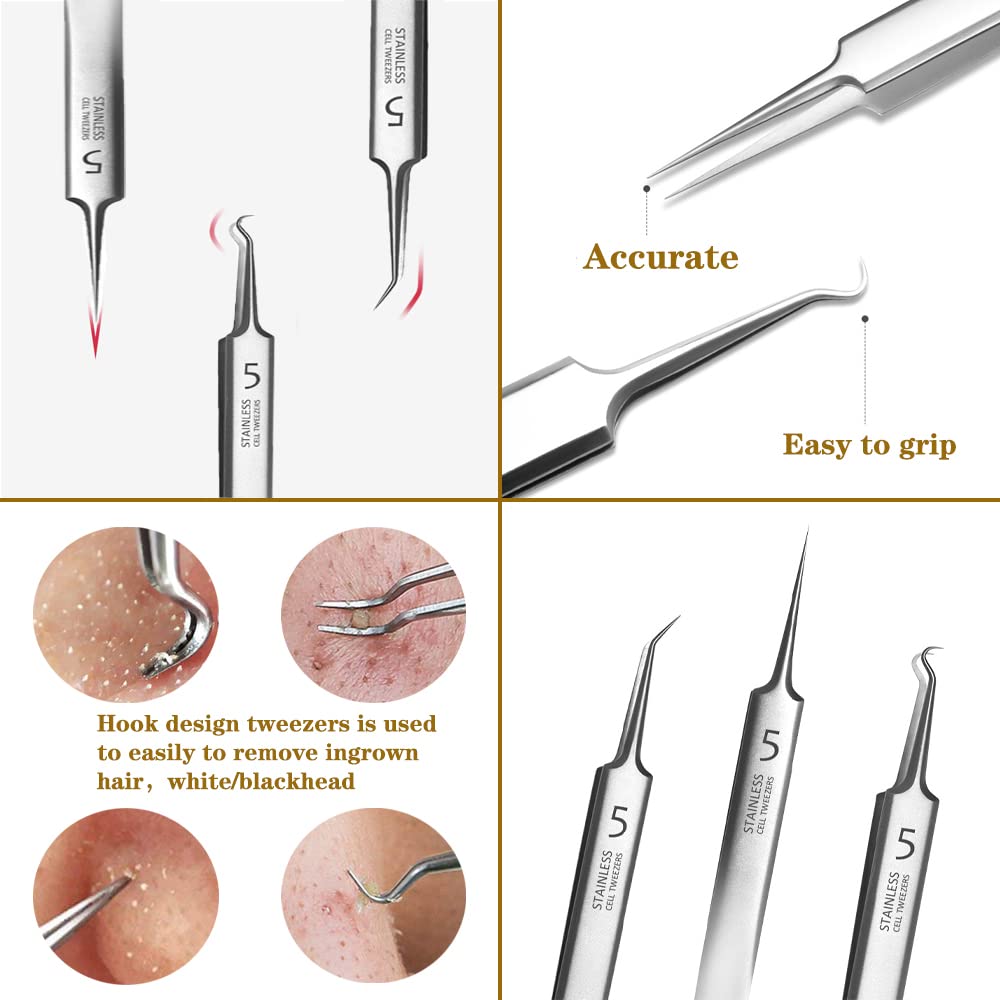 👃WARM TIPS:
The blackhead remover head is very sharp, it is risky for child to touch. please keep far away from children, in case unexpected injure happen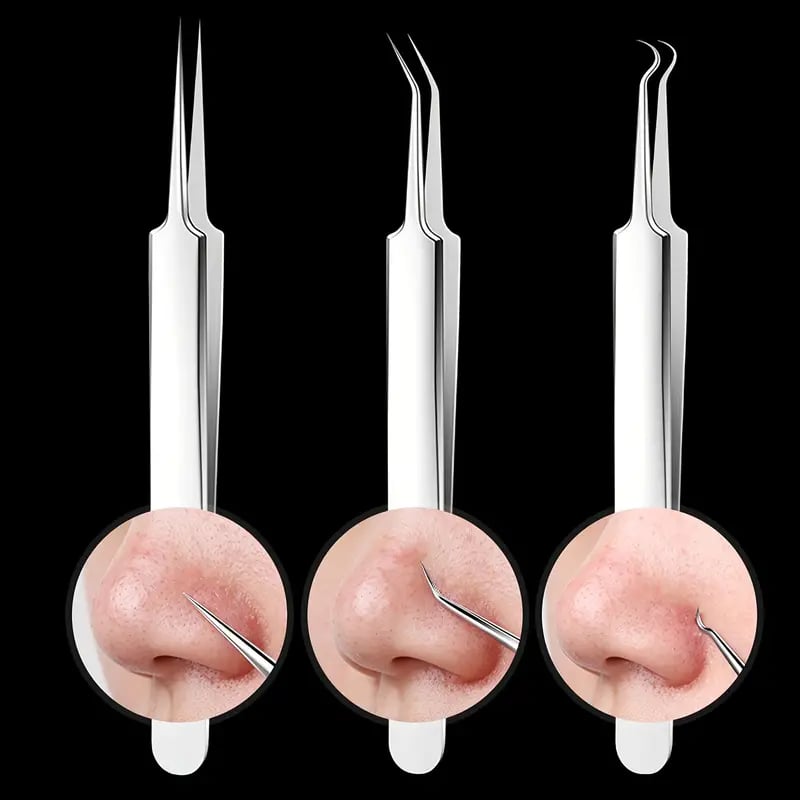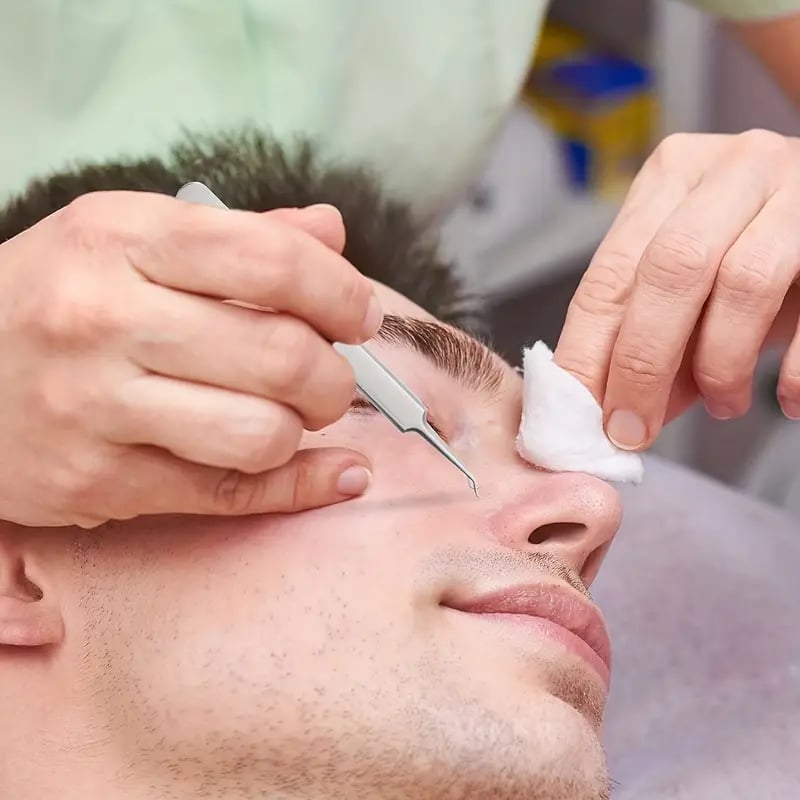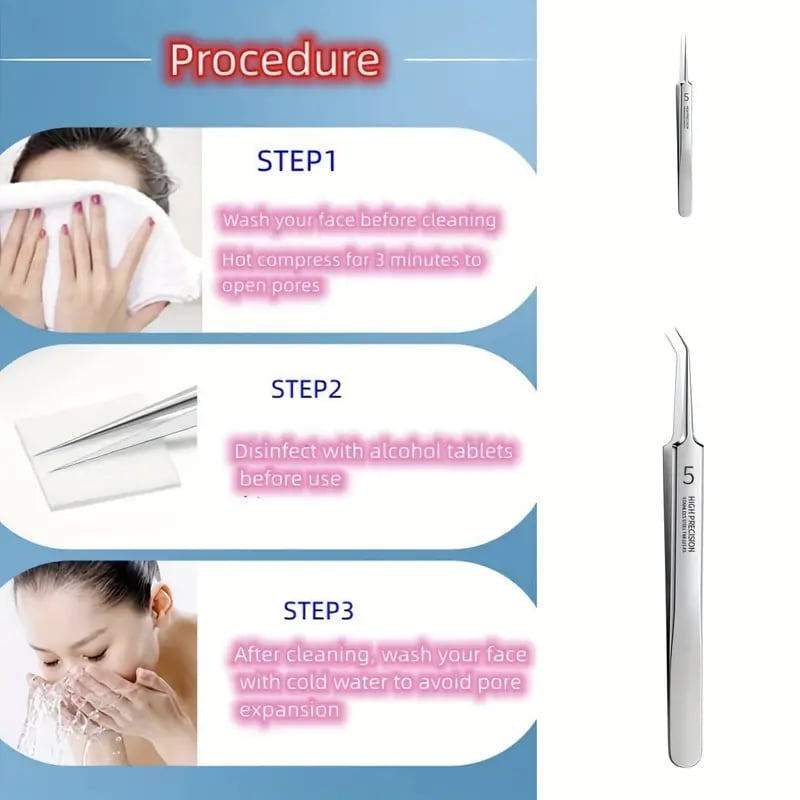 Please follow the steps as following to use these blackhead tweezers
1: wash your face with warm water to make your pores open
2: Use alcohol cotton to wipe the blackhead tweezers for disinfection.
3: Use the appropriate tweezers to pick out the mature acne or blackhead gently.
4: After the acne squeezed out, you can use a cotton swab or cotton pad to wipe the wound to avoid infection.
5. Always wash the tool in hot soapy water/alcohol and allow to air dry.

Stips:
Do not use finger to squeeze blackheads, This can cause more problems from damaged skin and pores. 
Do not use fingernails to pick at blackheads, as this can cause more bacteria to your face. 
Specification:
Material:Stainless steel 
Package Include:
3Pcs Precision Pimple Popper Tool
View full details